A Home Away From Home
We understand that it can be stressful to leave your pet when you go out of town – especially if they are ill, or when they are recovering from a procedure or surgery. At Coral Breeze Animal Hospital, we want to help put your mind at ease. 
Our goal is to provide a safe, comfortable and caring place for your pet while it is under our care. We provide complete general pet boarding services for all of our patients, and medical boarding services for pets with conditions standard boarding centers may not be equipped to accommodate.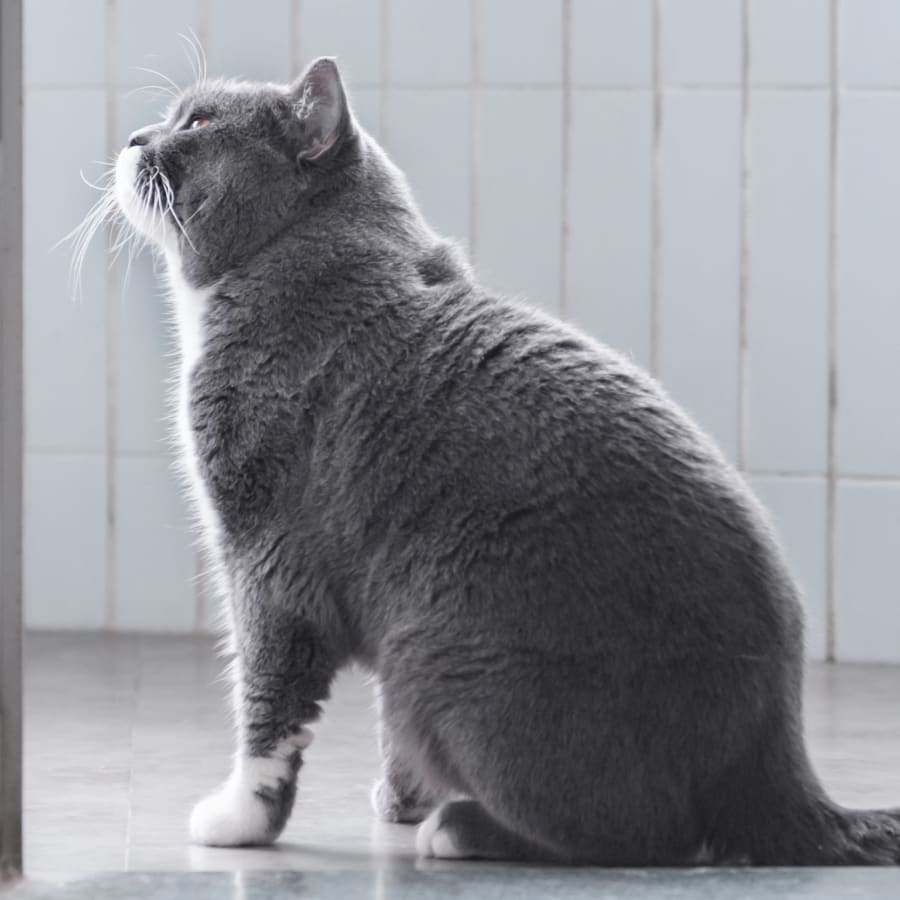 Pet Boarding: A Typical Day
Dog Boarding
Each morning, the dogs venture into the large grass yards before breakfast to stretch their legs. While they are playing, their kennels are cleaned, disinfected, and stocked with fresh linens.
Depending on their physical capacity and ability, we walk the dogs who stay with us at least five times a day.
Your dog will also have supervision throughout their entire stay with us – both during walks and while they rest. In the evening, dinner is served, and then we have one last walk before bedtime.
If your dog is friendly and would like to play with other dogs during their stay, please fill out the form below.
Cat Boarding
Your cat will be fed according to your specifications and their requirements, to ensure their routine is the same as it is at home.
We provide daily one-on-one interaction with kitties (if they want it!) including play, snuggles, and pets. Litter boxes are checked, cleaned, and disinfected periodically throughout the day.
Additionally, we refresh linens and clean your kitty's room daily. Our cat boarding area is separated from the dog area, each cat condo has an additional litter room and cats from the same family can share access to multiple condos.
Medical Boarding
Your pet will be supervised by our expert veterinarians and nurses, who will administer medications and watch over them closely. Any required medications will be administered to your pet on the same schedule they are used to at home.
FAQs About Pet Boarding
We're serious animal lovers, and our whole team enjoys giving our boarders all the attention and care they deserve while they're staying with us.
Read our FAQs for answers to our most frequently asked questions about pet boarding at Coral Breeze Animal Hospital.
If you have further questions about boarding, please feel free to contact us!
Doggie Spa
We highly recommend every dog enjoys a spa day at the end of their visit to go home feeling refreshed and rejuvenated after their playtime in our grass yards.
Pet Hotel Services & Pricing
Lodging in Condos - King $53 per night | Queen $42.50 per night
Your dog will be kenneled in our safe and secure boarding facility, and be given all the amenities they would enjoy with you at home including, comfortable bedding, and socializing with our dedicated staff.
Lodging in Villa - $69.50 per night
Your pooch will be taken care of by our exceptional staff from breakfast to bedtime. They will be given all the amenities they would enjoy at home along with ample playtime on our large outdoor grass runs.
King Condo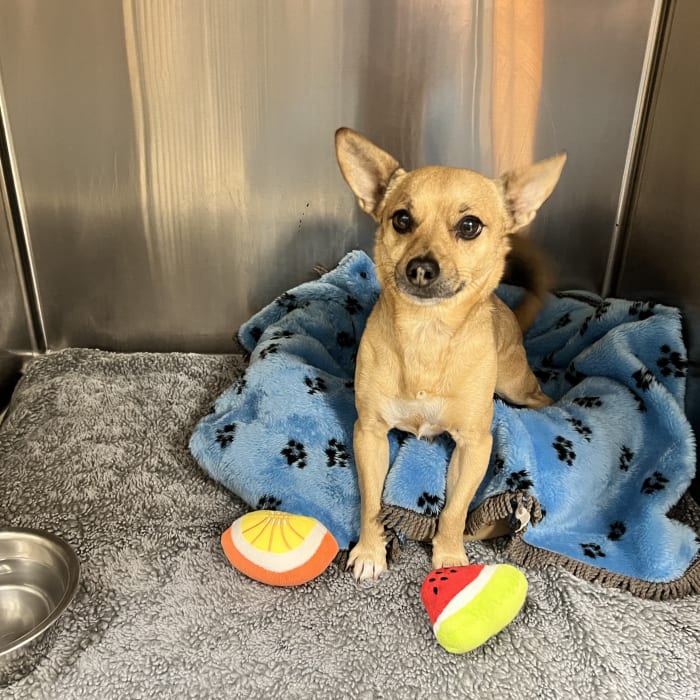 Queen Condo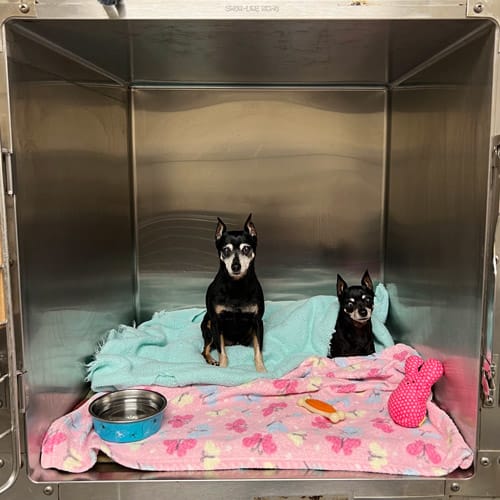 Villa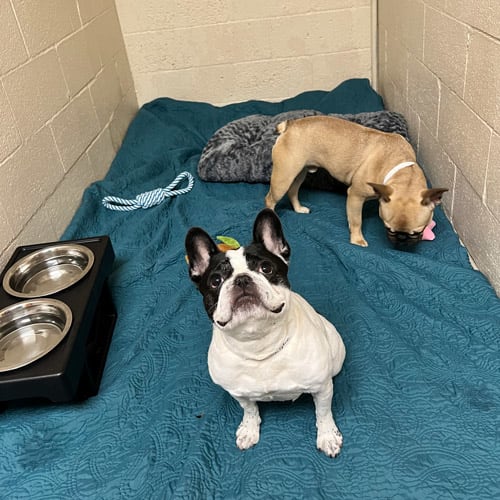 Feline Queen Condo - $40.50 per night
The cat condos offer enough space for your kitty to lounge or stretch their legs if they would like.  Each condo also includes an additional litter room.
Lodging for 1 cat in our 2 story King Condo - $60 per night
This service offers your cat even more space than our traditional boarding for cats. If your cat is a bit more active, our 2 story cat condo is exactly what they need.
Lodging for an additional cat in our 2 story King Condo - $20 per night
Cat Condo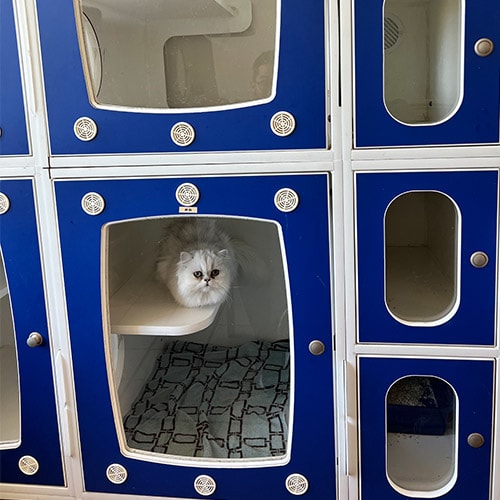 Fee for late drop-off or pick up - $30
In order to keep our facility running smoothly and ensure we always have the right amount of space and staff to take care of your pet effectively, we ask that pets be picked up and dropped off at their designated times. 
Lodging Meal - Starting at $3 per day
If you are not providing food for your dog or cat, we can feed them with high-quality food for sensitive stomachs.
< 2 cups per day - $3
> 2 cups per day - $5